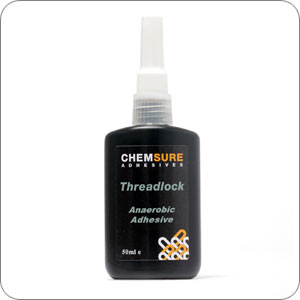 Request Technical Data & MSDS
Threadlock
Threadlock has been developed to prevent loosening and leakages from vibration and impact on metal fasteners. This product allows components to be removed with hand tools and so is ideal for securing components that require frequent removal for maintenance, but must withstand environments such as vibration, shock and high temperatures.
Features:
Suitable for high temperatures up to 160°C
Can be removed with hand tools
Oil tolerant
Colour coded blue
Colour of product:
Available in:
50ml bottle
250ml bottle
Bulk
Note: All bottles and bottle tubes utilise transparent applicator nozzles with white screw on cap.