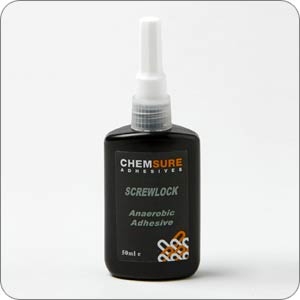 Request Technical Data & MSDS
Screwlock
Screwlock is ideal for small screws and precision parts that require securing in place, but rely on ease of opening for repair or maintenance. Typical applications are brass or steel threaded fasteners, small set screws, or very fine threaded components.
Features:
Removable strength
Slightly thixotropic
Colour coded Red
Available in:
10ml bottle
50ml bottle
Bulk
Note: All bottles and bottle tubes utilise transparent applicator nozzles with white screw on cap.