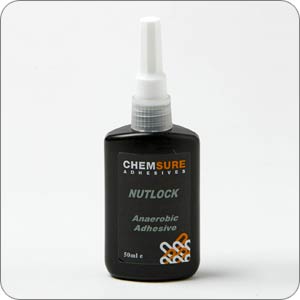 Request Technical Data & MSDS
Nutlock
Nutlock has been developed for use on fasteners where larger tools need to be used to assemble. With a temperature resistance of 160ºc completely seals against corrosion, leaks and allows threaded parts to be reused with superior vibration resistance.
Features:
Colour coded Blue
Medium Viscosity
High Strength
High temperature resistance
Available in:
Note: All bottles and bottle tubes utilise transparent applicator nozzles with white screw on cap.