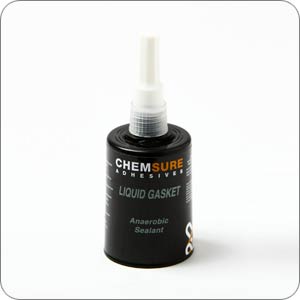 Request Technical Data & MSDS
Liquid Gasket
Liquid gasket will operate up to 180°C and is designed to make a fast sealing gasket on metallic flange components. It's cure system incorporates an adhesion promoter which gives excellent function on a variety of metals typically found on engineering flanges and face to face joints. Liquid Gasket can be used on any applications where anaerobic sealing was designed to be used. It replaces paper and cork products, thereby eliminating gasket relaxation and subsequent leakage.
Features:
Fast acting
Rigid parts sealant
Forms in place to any shape
Temperature range 180°C
Colour of product:
Sizes:
80ml accordion with shroud
250ml bottle tube
Note: All bottles and bottle tubes utilise transparent applicator nozzles with white screw on cap.